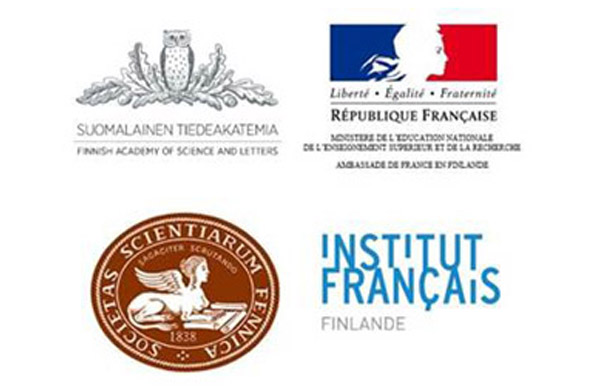 Conference "The importance of science and innovation in the context of global issues" June 13, 2017
Date and time
Tuesday, June 13 at 19:00
Place
House of the Estates, Lecture Hall 15, Snellmaninkatu 9-11, Helsinki, Finland

In cooperation with the Finnish Society for Science and Letters, the Finnish Academy for Science and Letters and the French Ministry of Higher Education, Research and Innovation, the Institut Francais in Finland is pleased to invite you to the conference of Prof. Catherine BRECHIGNAC, Perpetual secretary of the French Académie des Sciences and French Ambassador for Science, Innovation and Technologies on
The importance of science and innovation in the context of global issues
This conference will be opened by:
Ambassador of France to Finland, H.E. Serge TOMASI
Sanni GRAHN-LAASONEN, Minister of Education (tbc)
Moderation by:
Prof. Fred KARLSSON, President of the Finnish Society of Science and Letters
This public event is free of charge but registration is required. Places are limited so we would like to encourage you to register as soon as possible please by sending a confirmation email to This email address is being protected from spambots. You need JavaScript enabled to view it..
-----------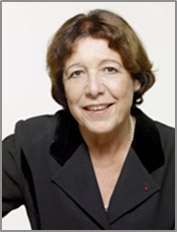 CATHERINE BRÉCHIGNAC is a French scientist. She is the "secrétaire perpétuel" of the Académie des sciences since 2011 and former president of the CNRS ("National Centre for Scientific Research"). As a president of the CNRS, she was responsible for 25,000 employees, 12,000 of whom are researchers, and a budget of 2.42 billion euros. In 1989 she became director of the Aimé Cotton laboratory, and was Director General of the CNRS from 1997 to 2000. In 2005 she was elected future president of the International Council for Science. She was appointed President of the CNRS at the Council of Ministers of 11 January 2006 on the recommendation of François Goulard, the minister for higher education and research. She is currently the French Ambassador for Science, Innovation and Technology.
-----------
Finnish Academy of Science and Letters together with The Institut Français, the Embassy of France in Finland, the French Ministry of Education, Higher Education and Research and the Finnish Society for Science have launch a new seed funding program to initiate and strengthen bilateral cooperation in science, innovation and higher education in fields of excellence in both countries.
Finnish Academy of Science and Letters takes part in "French Renowned Scientist Conference" program. This program invites outstanding academics from France, from different disciplinary and research backgrounds, to participate in an open dialogue with their Finnish counterparts. The visit will include one major public lecture but also other discussions with researchers from Finnish Universities.
In addition to the public lecture, the French scholar's participation in seminars, symposia or informal discussions are encouraged. It is expected that the visit will strengthen existing research partnerships and provide opportunities for building new research collaborations between scholars from France and from Finland.
More information concerning the seed funding program as a whole see www.france.fi.